Photo credit: Fabian Di Corcia
Davi Santos est un jeune acteur americano brésilien.
Il a notamment été un performant Power Ranger dans Power Ranger : Dino Charge.
Il a joué aux côtés de Paul Wesley dans Tell me a Story ou encore dans le film de Johannes Roberts : 47 Meters Down : Uncaged.
Aujourd'hui nous avons beaucoup de chance qu'il ait accepté de répondre à nos questions.
Nous avons découvert un homme d'une grande humilité et d'une gentillesse extrême.
Vous adorerez son interview !
Backstage : What made you want to become an actor ?
Davi : My parents were divorced. My father raised me on a library of films which I would carefully go through over and over on the weekends. They were classics, foreign films, animated movies, musicals. Those were my weekends. My mother had the latest contemporary films at home, and I would watch those with her on the week days. After getting my first performance experience in elementary school, an Earth Day play, I knew it was something that struck a chord. My dad started taking me to the theatre and getting me plays. By the time I started 6th grade at Professional Performing Arts School in New York City, I knew it was what I wanted to do with my life.
Backstage : How did you end up playing a Power Ranger ?
Davi : I was at some supermarket in West Hollywood with a friend who said he auditioned for it. I asked my manager at the time who said he actually passed on it because it was non-union and would take me out of the running of Hollywood productions since it filmed in New Zealand for 8 months. Considering it was an iconic show with martial arts, I asked him to book me an audition. 4 callbacks later and a month of waiting, I had the job.
Backstage : What did you like about playing this character ?
Davi : Sir Ivan spoke with this affected english accent which coincided with a voice I loved to slip into for fun with my friends anyway. The whole being a Knight from another time period allowed for me to explore the comedy of the role and was an excuse to wear armor and ride horses. I loved the world of it, this cross genre of camp, sci-fi, and action. And then of course just the whole lure of it, being this mythology from my childhood. It was a very satisfying time.
Backstage : You then played alongside Paul Wesley in Tell me a Story.
A desired change ?
Davi : For sure, 33 episodes of family friendly action-comedy was fun, but I'm a creature that needs versatility in order to feel growth. So progressing into the thriller of Tell Me A Story was a great change of pace and left me feeling like I was on track.


Backstage : Over these last two years, you found yourself alongside Sophia Bush and Jason Isaacs in Good Sam.
You keep surrounding yourself with great actors.
How do you feel about this great progress ?
Davi : Sophia and Jason are cream of the crop wonderful both people and artists, so I felt especially grateful to be in an ensemble with them. They are role models and friends and colleagues all rolled into one. Every year has felt like I've done things I haven't before, stepped into worlds and projects that I haven't yet experienced, and consistently catered towards the kind of work I'd like to do with the kind of people I'd like to do them with.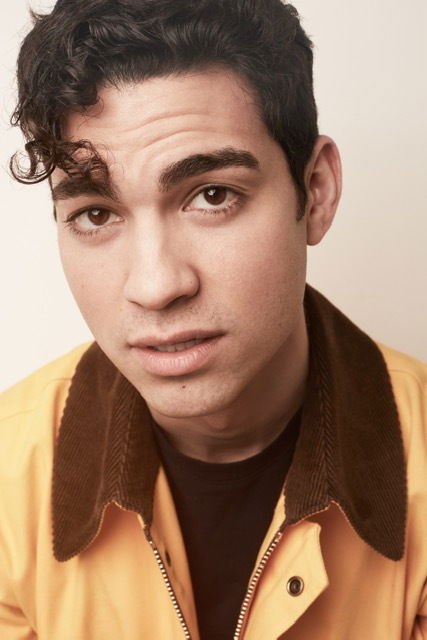 Photo credit: Fabian Di Corcia
Backstage : What role would you dream of playing ?
Davi : I fancy an art deco high brow period dark-dromedy about some kind of iconoclast.
Backstage : If you hadn't followed the path of acting, what job would you have done ?
Davi : I would be running for office to defend social justice from the rise of far-right fascism.
Backstage : Alongside which actor or actress would you dream of playing ?
Davi : I think working with Nicole Kidman would be one of those pinch me moments. She's one of the greats.
Backstage : What project do you absolutely want to do one day ?
Davi : I love independent cinema and off-broadway theatre, if I had free time to watch something it would most likely be something in those two mediums, consequently they are my ideal mediums to work in, where there is the greatest likelihood of the cohesiveness of story and depth of a sociologically corresponding narrative as well as liberty for heightened cinematography / design.
Backstage : What advice would you give to young people who dream of becoming an actor ?
Davi : Turn your dreams into intentions. Discipline yourself from distractions. Make goals. Be consistent. Feed your inspiration. Seek experience. Practice. Learn about yourself and about people in other walks of life. Watch the greats. Read the greats. And practice faith, health, and empathy everyday.
Backstage : From Good Sam, you almost immediately went into rehearsals in New York City for the Off Broadway premiere of Mr.Parker. What was it like going from screen to stage ?
Davi : My training began in theatre when I was 12 years old in New York. I did so much free theatre over my teens, Off-Off Broadway, new works, festivals, it was a space that taught me about craft, discipline, and esemble. Over the last ten years, I have enjoyed the path my career has taken in film and television, but I have sincerely missed working in the theatre: the structure of a play, the rehearsal process, the meat of a stage character, a live audience, the physical theatre, I've missed all of it, and Mr.Parker fell right into place with completion of Good Sam. The play's a most gratifying experience. I look forward to balancing between the mediums in the future.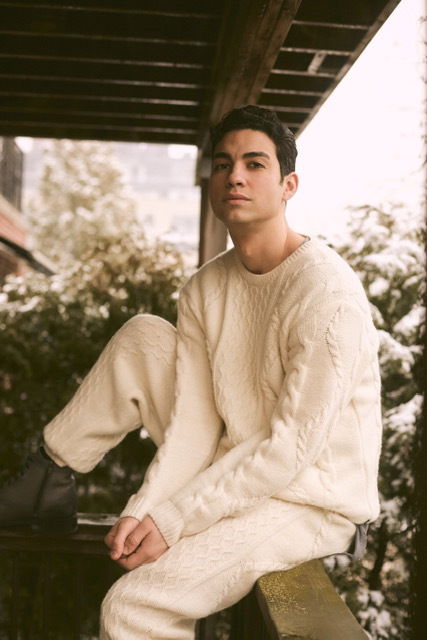 Photo credit: Fabian Di Corcia