Il y a quelques années, nous faisions la connaissance par mail interposés de James Maclean. Et nous avons découvert un homme fabuleux, d'une gentillesse extraordinaire ! Aussi extraordinaire que l'univers dans lequel il évolue : Celui des Marvel's. Grâce à lui, nous avons pu en savoir un peu plus sur JCLee ainsi que sur son formidable papa. Il n'y a pas meilleur ambassadeur au monde que James pour mettre en valeur cette belle famille et ce qu'elle apporte encore aujourd'hui comme rêve à tant de monde. Aujourd'hui nous voulions vous le présenter afin que vous aussi puissiez découvrir cet homme au cœur d'or qui a partagé et partage encore grâce à JCLee, l'héritage de son papa. L'inoubliable Stan Lee.


Backstage : Who are you James Maclean? ( presentation)
James :
Great question : 0 … who am I ?! I hope I'm a kind, generous and thoughtful human being.
But the facts are, I was born in Boston, MA and spent my young life on a farm in Nova Scotia CAN. Returned to Bostan, MA for high school and college where I began working in entertainment at a nightclub called Avalon. This was the late 80's so I had the chance to meet George Michael and Prince on and on .. I only moved to Los Angeles in 2001 following 9/11 where my best girlfriends/ surrogate Mom perished in the twin tower attack www.soniasring.com. Here I worked as a sales exec for a telecom company downtown until I decided that "when in Rome" and entered the celebrity driven brand placement business, working with award shows such as the GRAMMYS, MTV / Video Game Awards, BET / NAACP Awards, Golden Globes, CBS Home for the Holidays, Elton John's AIDS Foundation Oscar Watch Party etc. Here I met a TON of talented people and began working with luxury publications/ high visibility clients.


Backstage : What brought you to work for JC Lee ?
James :
My dear friend Cindy Rocker, she opened an very glamorous furniture showroom on Sunset Plaza where we also met so many celebrities ( she created Steve Tylers LOVE Shack for American Idol https://extratv.com/videos/0-cteoromn/ ) and JC's mother came into the showroom and we began our working together.
Backstage : How did you feel when you first met ?
James :
JC's Mom was incredible, so beautiful funny and GLAMOROUS. She had such style and grace, I often think of her when I pass a Chanel store or see a spectacular precious gem necklace or ring set. JC has her Mom's style but is more direct, she also has a New York accent vs her Mom's English speech. JC is also more practical, Mrs. Lee was more whimsical, kind and spontaneous.

Backstage : Did you have the chance to meet Stan Lee ?
James :
James : Yes, yes of course .. I was in their home every day. My role actually started with Mrs. Lee, she was having back issues so my "job" was to run her shopping back and forth to Saks Fifth Avenue, Neiman Marcus or walk her around the pool. It was the best "job" I ever had, she was so much fun and they ( Stan / Joan) would perform limericks or jokes for anyone around .. Really lovely couple and so deeply connected to each other. Stan was such a thoughtful man and so patient and generous.

Backstage : What is your job exactly ?
James :
My role varied from year to year at first it was just this simple and then JC published a book The Stan Lee LOVE Story so I did book tour with her promoting the book in Palm Springs https://kesq.com/news/2016/08/29/jc-stan-lee-visit-comic-con-palm-springs/ , San Francisco https://www.sfweekly.com/culture/stan-lees-love-story-is-a-marvel/ and Los Angeles. Then we began to create marketing companies for JC in support of her Dad like www.ilovestanlee.com , www.stanleelovesme.com and Stan Lee FOREVER https://www.youtube.com/watch?app=desktop&v=odzGo-RdrFY&feature=youtu.be San Diego Comic Con 2019. We just gifted the LA Comic Con fans with a medical grade mask from www.evolvetogether.com this past December https://www.bionicbuzz.com/comic-con/the-stan-lee-estate-gives-fans-special-edition-face-masks-to-attend-10th-anniversary-l-a-comic-con/ that was a run-a-way success https://hypeofflife.com/comic-con-mask/

Backstage : What does the Marvel universe represent for you ?
James :
Honestly, not so much … I can't say I know a great deal about it, MARVEL obviously has grown into a GOLIATH of a production co but the whole "universe thing" I don't quite get .. Unless, your just talking about characters in which case I understand the fascination.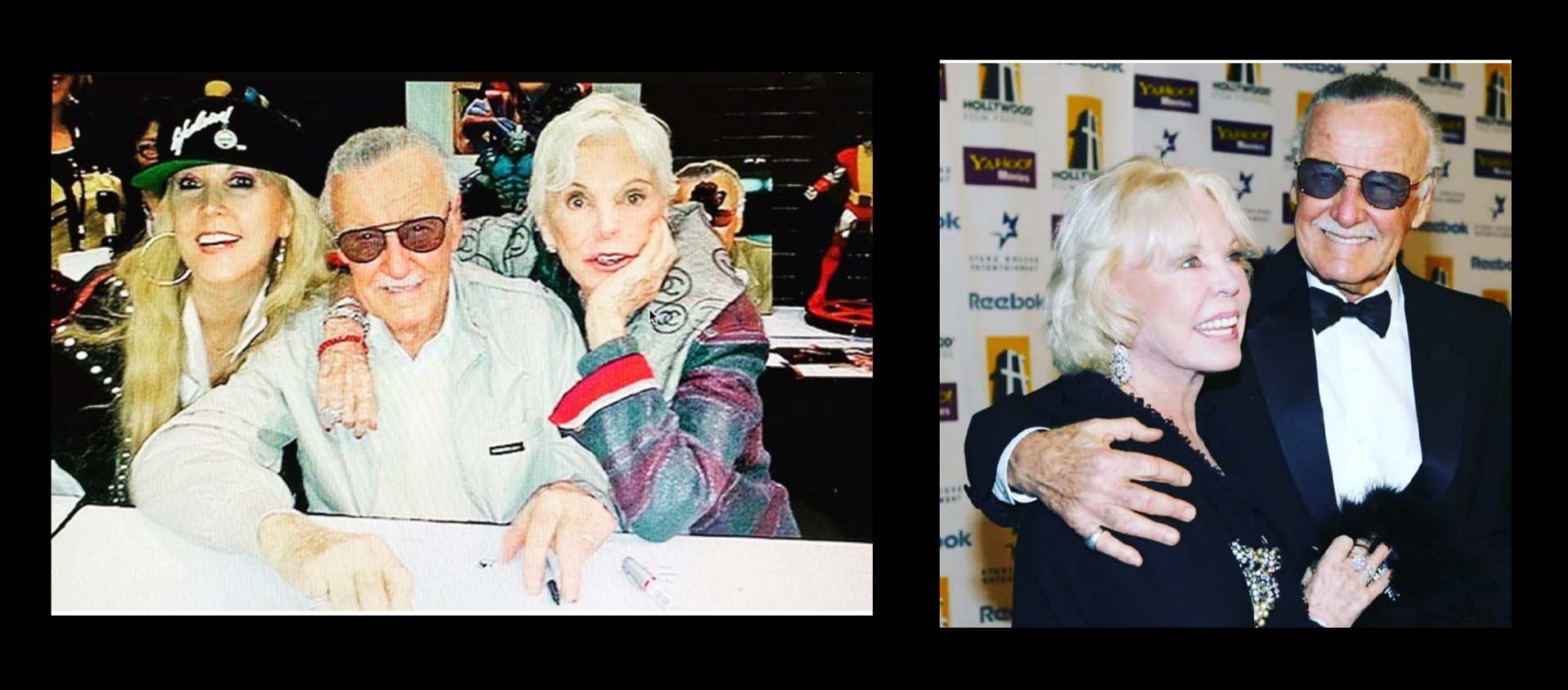 Backstage : Do you accompany JC Lee during Comiccon ?
How is it going ?
James :
Yes, I have for the last few years here in CA .. It's always a range of emotion, it's exciting of course but also overwhelming and different.
Backstage : How would you describe JC Lee ?
James :
Oh my goodness … we are going to have to come back to this question ; )
Backstage : Who is your favorite Marvel character ?
James :
Benjamin Jacob Grimm aka The Thing
Backstage : What do you like the most in your job ?
James :
Getting PAID … I firmly believe in rewarding GOOD behavior and I'M GOOD !


Backstage : Do you have a memory or an anecdote that you would like to tell us ?
James :
"A… definition of a hero is someone who is concerned about other people's well-being, and will go out of his or her way to help them—even if there is no chance of a reward. That person who helps others simply because it should or must be done, and because it is the right thing to do, is indeed without a doubt, a real superhero." Stan Lee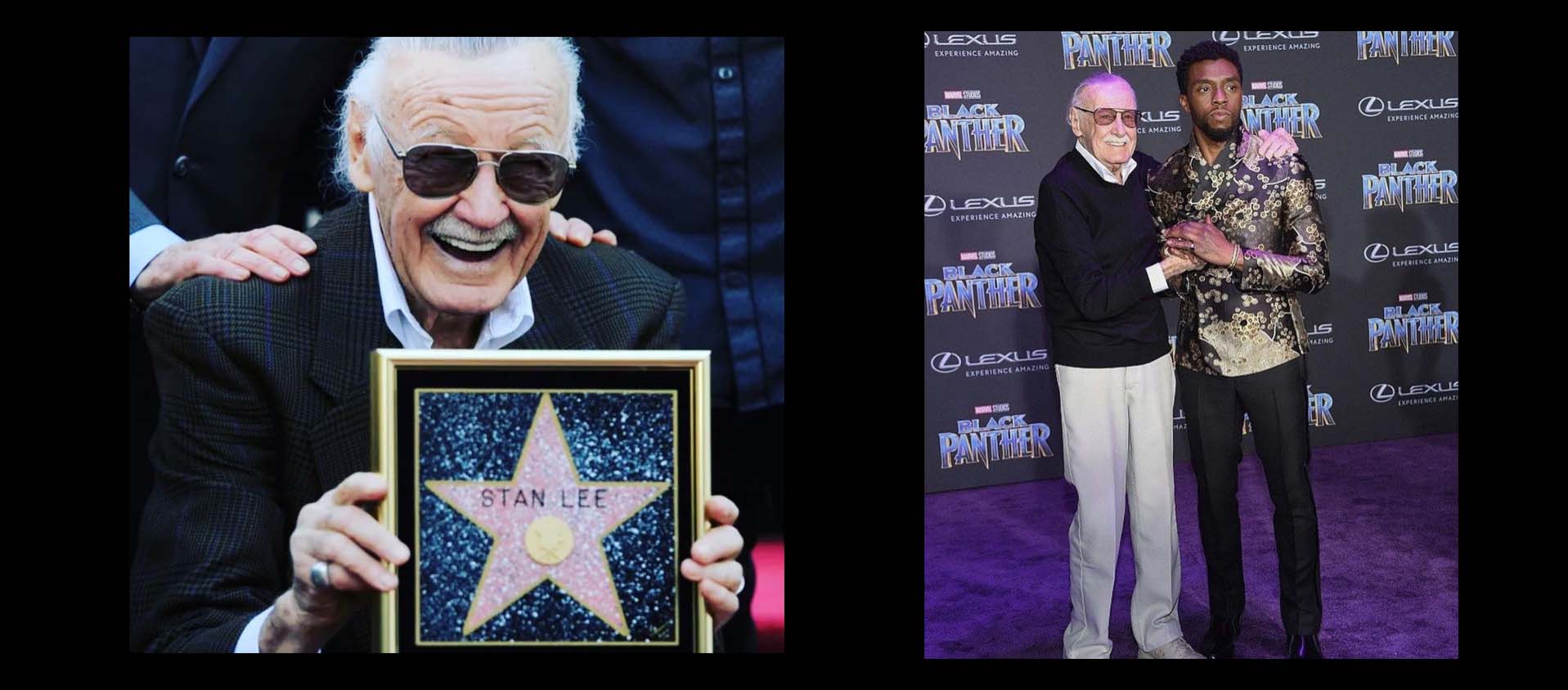 https://www.youtube.com/watch?v=odzGo-RdrFY&authuser=0